Photoset reblogged from Cause my life is dope and I do dope shit with 26 notes
gifs reblogged from sidratblue:
Strong female characters—Hermione Granger, Harry Potter series
Post with 1 note
Indoor smoke (a by-product of cooking over wood-burning fires in the developing world) is responsible for half a million of the 1.3 million annual deaths due to chronic obstructive pulmonary disease (COPD) among women worldwide. In comparison, only about 12% of COPD deaths among men each year are related to indoor smoke.
Source: WHO
Chat reblogged from Rights For All with 97,566 notes
DC: Wonder Woman is too difficult to find a movie audience for-
Marvel: YO YOU LIKE BLACK WIDOW? HERE SHE IS IN THE NEXT CAPTAIN AMERICA MOVIE WITH A TON OF SCREENTIME AND MAJOR ASSKICKING SKILLS
DC: We can't allow the lesbians in Batwoman to get married in the comic, sorry.
Marvel: HEY GUESS WHAT WE'RE GONNA FEATURE A GAY WEDDING ON THE COVER OF AN X-MEN ISSUE
DC: The new direction for storytelling needs to be dark, gritty, mature and cynical.
Marvel: DUDE CHECK IT OUT LOKI GOES SPEED DATING IS THAT NOT THE BEST SHIT EVER
DC: After years of rumors, the Superman/Batman movie is finally coming, but with a new actor and suit for Batman and MAYBE a cameo from Wonder Woman.
Marvel: PHASE 2 MOTHERFUCKERS EVERYONE IS IN EVERYONE'S MOVIE AND THERE AIN'T NO STOPPIN US NOW
DC: We can try to add maybe one or two 'people of color' to our lineup...maybe...
Marvel: NEW MS MARVEL THAT'S MUSLIM AMERICAN, BITCHES.
DC: We feel no problem with Batman's vengeful personality being like wet cardboard.
Marvel: NEW LATINA GHOST RIDER WHO SEEKS VENGEANCE WHILE TAKING HIS AWEET LIL BRO FOR ICE CREAM
DC: We can't mention any superhero titles in our movies, that's ridiculous.
Marvel: FUCK YEAH YOU WANT A RACOON VOICED BY BRADLEY COOPER WITH A GIANT GUN? YOU WANT VIN DIESEL PLAYING A TREE? AMY FUCKING POND PLAYING A SEXY BALD SPACE PIRATE? HERE YOU FUCKERS GO
DC: Our fanbase is mostly white males, I'm sure our focus is-
Marvel: NEW SHE HULK LINE WHERE SHE GOES TO COURT THEN SAVES NEW YORK
DC: Wait-
Marvel: NEW FEMALE THOR
DC: I didn't-
Marvel: NEW BLACK CAPTAIN AMERICA
Marvel: TAKE ALL THIS COOL SHIT MARVEL BE OUTIE
Marvel: PEACE
Source: shingeki-no-unicorns
The most beautiful people we have known are those who have known defeat, known suffering, known struggle, known loss, and have found their way out of the depths. These persons have an appreciation, a sensitivity, and an understanding of life that fills them with compassion, gentleness, and a deep loving concern. Beautiful people do not just happen.
— Elisabeth Kübler-Ross
Approximately 14 million adolescent girls become pregnant every year, 90% of whom live in the developing world.
Source: WHO
Photoset reblogged from fiona gallagher boned our daddy with 1,961 notes
Strong Female Characters—Miranda Bailey, Grey's Anatomy
grey's anatomy meme—reblogged

What Makes a Strong Female Character?
In talking about the intersection of feminism and literature, there are a few things that often come up: the need to recognize, promote, and have more female authors, the way books by female authors are perceived, and the need for strong female characters.  This last issue, the need for strong female characters, stretches into the realms of popular culture, into TV and movies.  We need characters…
Photo reblogged from Rights For All with 7,634 notes
Meet The 14-Year-Old Girl Who Developed A Low-Cost Water Purification System | FastCompany

The next generation of scientists is already hard at work solving our biggest problems. Take Deepika Kurup, a 14-year-old high school student from Nashua, New Hampshire. After seeing children in India drinking dirty water from a stagnant pool, she decided, in her words, "to find a solution to the global water crisis." And then she actually made some progress towards that goal, developing a solar-powered water purification system.

She is the future

Ever notice how it's always brilliant teenagers making stuff that will actually solve the world's worst problems, like what do adults even do?
Source: fastcoexist.com
Post with 2 notes
Strong female characters—Mia Thermopolis, The Princess Diaries
Gifs from around tumblr—if you want credit, PM me
Post with 1 note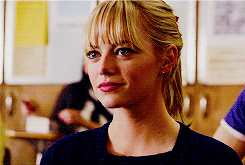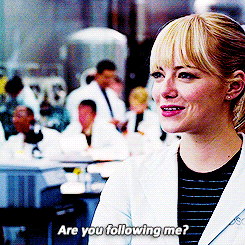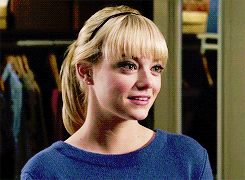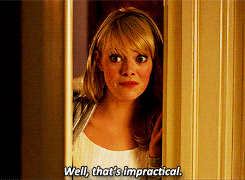 Strong female characters—Gwen Stacy, Spiderman
Gifs taken from Giphy